March 10 - Send More Mail, Letter Writing Social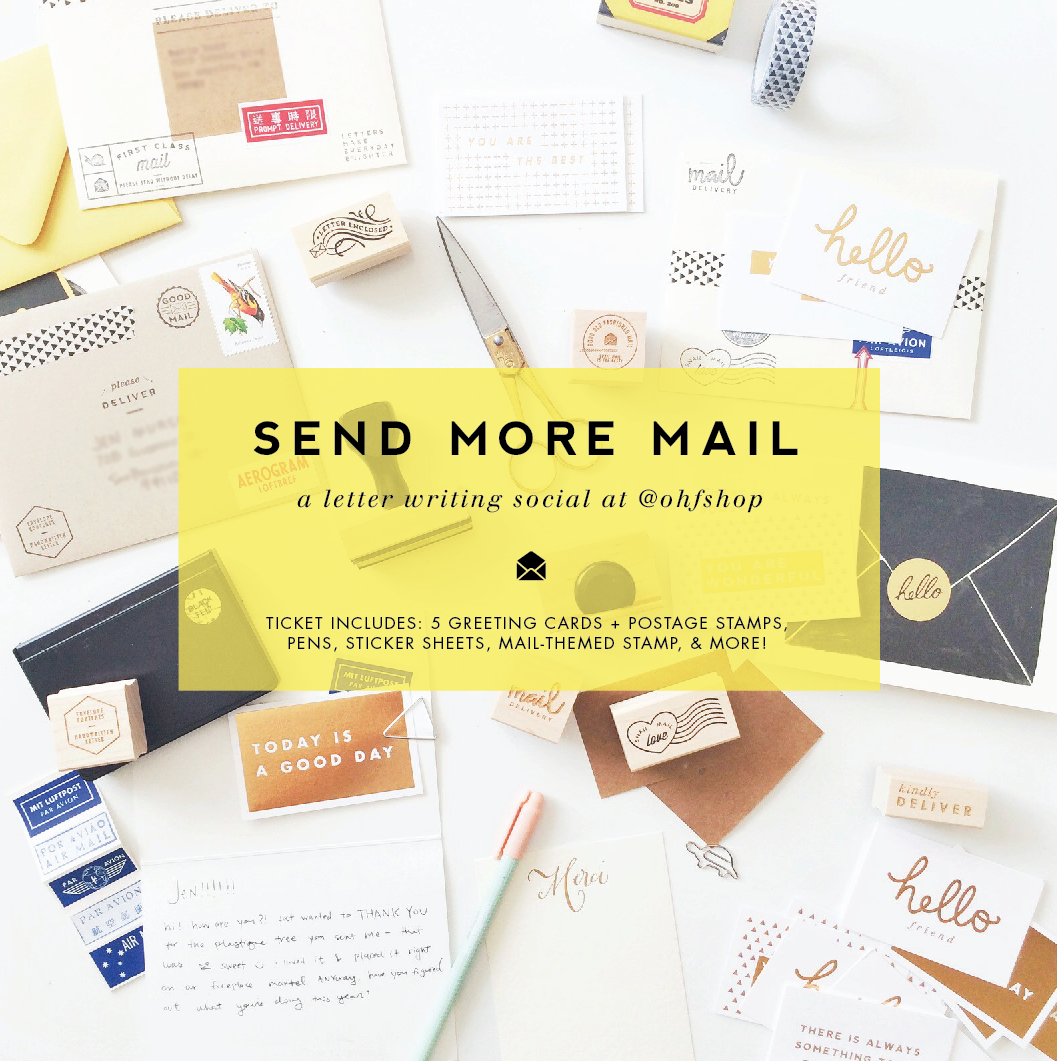 March 10 - Send More Mail, Letter Writing Social
Saturday, March 10 - 10:00 a.m. - 11:30 a.m.
Calling all lovers of snail mail and letter writing! As we find ourselves in a fast-moving age of technology, emails and texts are instant and a handwritten letter is becoming a lost art, we want to be a community where letter writing is not only kept sacred but shared and celebrated amongst like minded individuals. Here at oh, hello friend, we are big advocates of snail mail and sending a handwritten letter! Join us for a morning of letters and snail mail as we purposefully set aside time to write and send cards and letters to loved ones. We'll have a wide selection of letter writing supplies (rubber stamps, wax seal stamps, labels, stickers, tape, and lots more!) that you can use on your letters.
Your ticket will also include fun letter writing supplies. You will go home with your own wax seal stamp + wax, pens, sticker sheets, OHF greeting cards + envelopes, postage stamps to mail off your cards, and some other fun goodies! We can only host 15 spots so space is limited, don't miss this fun letter writing event!